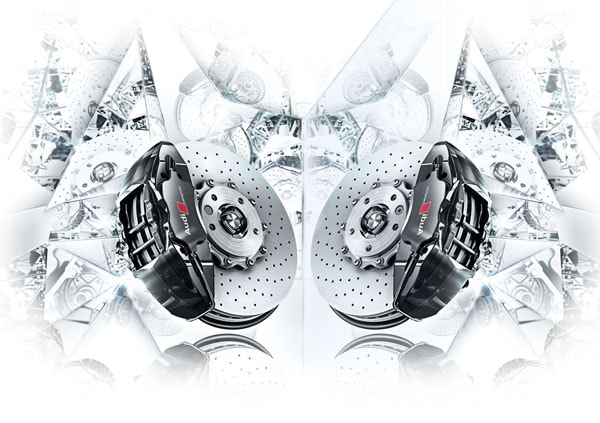 Audi Car Parts in Rockville - Rockville Audi
Whether you are looking to replace a broken part or to upgrade your current vehicle, Rockville Audi has the car parts and accessories that you need to get the job done. We have been proudly serving the Washington DC and Silver Spring areas for years now and would be happy to help you as well.
Not sure which car part you need? Have a quick chat with one of our parts experts at our Parts Department in Rockville and they will set you up with the exact auto part needed to fit your specific model car, truck or SUV.
We work hard to keep our parts department stocked full with a vast selection of genuine OEM Audi car parts and accessories so you can rest assured we have the part needed to perfectly fit your vehicle. 
We also have a very high fill rate to ensure that your off-the-road time is minimized. From bumpers to transmissions, we have what you need.
If you are looking to save a few dollars on your parts purchase be sure to check out our Car Parts Specials page to see if what you need is currently on sale.
While we are big advocates of do-it-yourself jobs, there are definitely some major jobs that should be left to the professionals. If you need a little help or are unsure if you can do the job yourself, the highly trained Audi auto service and repair technicians of our Service Center have the skills and equipment to get the job done for you and done right.
Once you're ready to get started we welcome you to visit our Audi dealership in Rockville. If you already know the part you need you can also submit a parts order request using the form on the left of this screen. We look forward to serving you!