Personalize Your Vehicle Payments with Rockville Audi
Here at Rockville Audi, our team is committed to providing our Rockville, Bethesda, Silver Spring, and Washington DC area customers with a tailored car shopping experience. One of the many steps that we've taken to provide such a service? Developing a tool that allows new car shoppers the opportunity to personalize their monthly car payments. We understand that you're more than likely shopping with a specific budget in mind, and that's why our team has committed ourselves to providing each of our customers with the kind of car shopping experience that's as stress-free as it is enjoyable.


Step 1: Find Your Next Audi
Find your next Audi in our great selection on New and Pre-Owned vehicle, and look for the "Structure My Deal" tool in the upper-right hand corner. Click this to start building your own payments.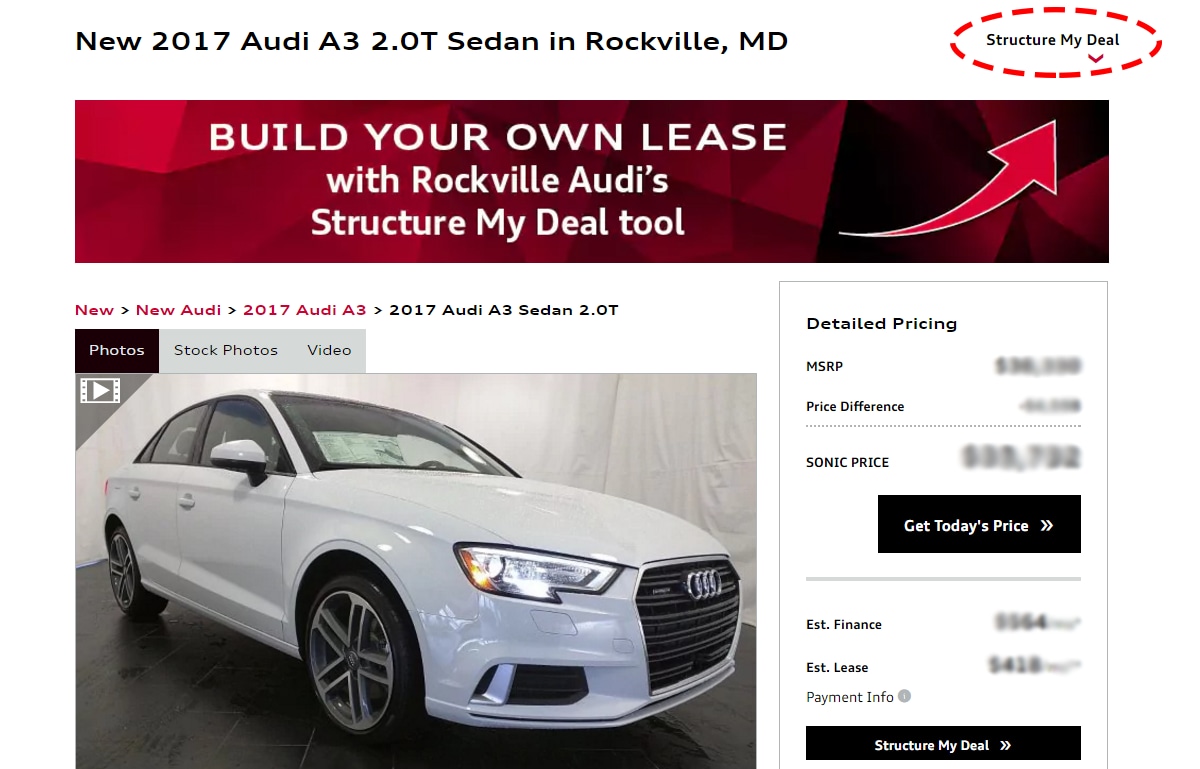 Step 2: Build Your Own Payment
Using our Structure My Deal tool you have the freedom to calculate your own, unique payments with customize-able trade-in value, cash down, lease or finance term, and finance rate. Not to mention, select any applicable incentives, and see the savings live.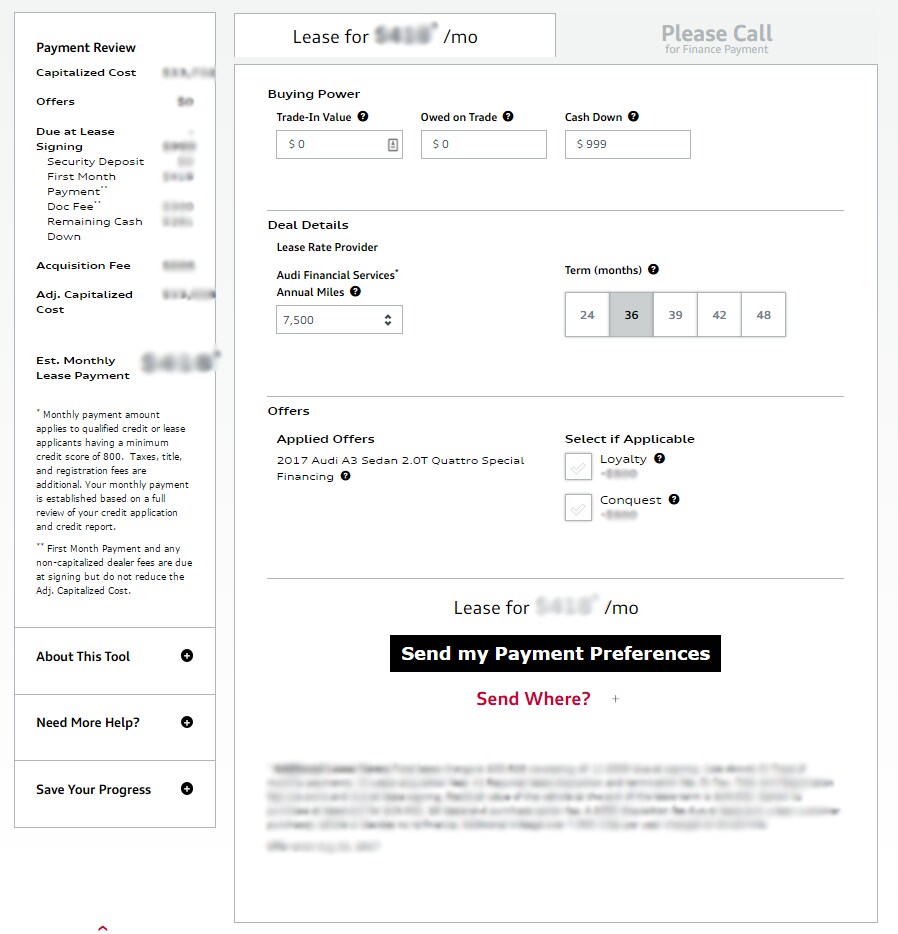 Utilize this convenient tool when shopping for your next vehicle, and you'll be able to determine how much you need to have as a down payment to reach a monthly car payment that's appropriate for you. Using this tool, you'll also be able to apply any current vehicle specials, while also determining how many miles you plan to drive on a yearly basis. And if you have questions about how to use this tool? Stop by our new Audi dealership in Rockville, MD, and a member of our team would be more than happy to assist you in personalizing your monthly payments.